Is your resume working for you?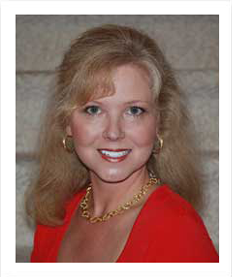 Write Now Resume (WNR) is a Philadelphia-area executive resume development and interview coaching service that opens doors to greater professional success—and bigger paychecks. Veteran journalist and writer Cynthia Hanson draws on her 25+ years interviewing and collaborating with the nation's leading experts in career management, job searches and HR hiring practices to deliver resumes that bring clients to the next level in their careers.   
A Brown University graduate, Cynthia developed resume and job-search expertise as a journalist writing career-strategy columns for the Chicago Tribune ("Working Smart") and Cosmopolitan ("Cosmo Careers"), along with hundreds of workplace and lifestyle articles for a host of publications, including The Wall Street Journal, Crain's Chicago Business, Southwest Airlines Spirit, Redbook and Good Housekeeping.  
From interviewing hundreds of top hiring managers, recruiters, HR directors, outplacement/transition coaches and business owners, Cynthia learned insider secrets on how resumes get noticed and read–and how you can land the job or promotion you want. She has written 500+ interview-winning resumes and job-search materials for men and women nationwide in all industries, including:  
Healthcare
Pharmaceuticals
Law
Retail
Investment Banking
Insurance
Consumer Products
Hospitality
Advertising
Customer Service
Sales and Marketing
Non-profits
Journalism and Publishing
Social Media
Transportation
Law Enforcement
Telecommunications
Event Planning
Organizational Development
Counseling/Mental Health
IT
Financial Services
Human Resources
Management Consulting
Systems Engineering
Broadcasting
Supply Chain
Media Relations
Graphic Design
Food and Beverage
The Outcome? Success!
In today's uncertain economy, you never know when one door will close and another will open. Whether you're in transition, considering a change or want more from your career, you need to be prepared with a smart resume for serious success. Write Now.